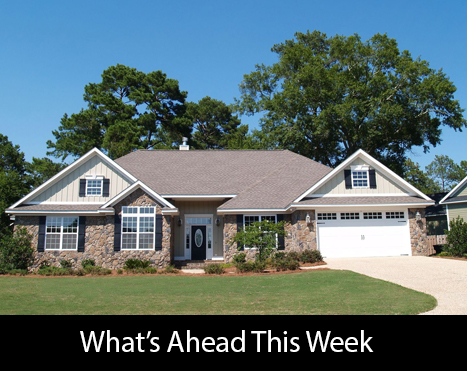 Last week's economic releases included monthly readings on construction spending, public and private sector job growth and June's national unemployment rate. Weekly readings included Freddie Mac mortgage rates and new jobless claims.
Construction Spending Rises in May
According to the Commerce, construction spending rose 0.40 percent in May; public sector construction spending rose 0.70 percent and private sector spending rose by 0.30 percent. Residential construction rose by o.80 percent, which analysts regarded as a good sign for the economy. Building more homes has long been identified as the only solution for persistent housing shortages that cause high demand for homes and rapidly rising home prices.
Analysts said that volatility and heavy revisions to government reporting, construction spending readings are subject to significant change. April's reading of 1.90 percent growth was downwardly revised to 0.90 percent growth.
Mortgage Rates and New Jobless Claims Fall
Freddie Mac reported lower mortgage rates last week. Rates for a 30-year fixed rate mortgages were three basis points lower at an average of 4.52 percent. 15-year fixed rate mortgages averaged 3.99 percent and were five basis points lower than for the previous week. Rates for 5/1 adjustable rate mortgages averaged 3.74 percent and were 13 basis points lower than for the prior week.
First-time jobless claims fell last week to 231,000 new claims as compared to 200,000 new claims expected.and 244,000 new claims were filed in the prior week.
Unemployment ticks up as Public and Private Sector Job Growth Slows
ADP payrolls fell to 177,000 private sector jobs were added in June as compared to 189,000 jobs added in May. The Commerce Department reported 213,000 public and private sector jobs added in June, which beat expectations of 200,000 jobs added in June. 244,000 jobs were added in May.
The National unemployment grew to 4.0 percent in June as compared to May's reading of 3.80 percent. Analysts attributed the rise in the unemployment rate to 600,000 new job seekers entering the market in June.
What's Ahead
This week's scheduled economic reports include readings on inflation, core inflation and consumer sentiment. Weekly readings on mortgage rates and new jobless claims will also be released.